Workshop will focus on reaching the Millennial Generation
Monday, April 30, 2018
Saint Meinrad will host Fr. Dave Dwyer, CSP, on July 23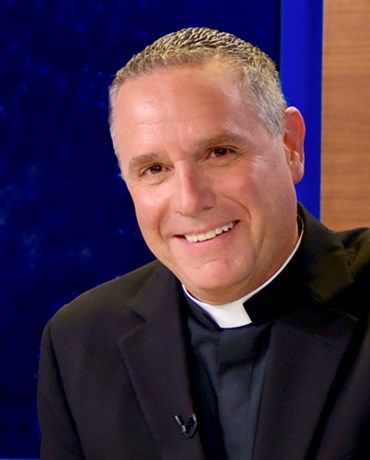 Is your parish struggling to keep young adults involved? Are the same youth programs and ministries not working as well anymore?
The Saint Meinrad Alumni Association will present a workshop on reaching the Millennial Generation by nationally known speaker Fr. Dave Dwyer, CSP, a Paulist priest and executive director of Busted Halo Ministries.
The Catholic Church never would have grown past those first few members had the disciples stayed inside the Upper Room praying. Do parishes and campus ministries embrace what Pope Francis says is the missionary spirit demanded of all believers, when he reminds us that, "Jesus is the Lord of risk, of the eternal 'more,' not the Lord of comfort, security and ease" (World Youth Day 2016)?
How can we as the Church leave our comfortable Upper Rooms (even virtually!) to connect with a generation that has shown it will not come and knock on our door? In this interactive workshop, Fr. Dwyer will facilitate a conversation about how parishes and other ministries can be more proactive in reaching young adults.
Fr. Dwyer is the publisher of BustedHalo.com, which has earned top awards from the Catholic Press Association and the Associated Church Press. He also hosts "The Busted Halo Show with Father Dave," a call-in radio talk show airing five nights a week on SiriusXM, where he answers questions of faith for over 30 million subscribers.
The workshop, titled "Leaving the Upper Room: How the Church Needs to Reach Out to the Millennial Generation," will be held on Monday, July 23, on the Saint Meinrad campus, St. Meinrad, IN.
The two-part workshop will be held from 10 to 11:30 a.m. and from 1:15 to 2:30 p.m., with a break for lunch. Cost is $20, which includes lunch. All times are Central Time.     
To register for the workshop, contact the Alumni Office at (800) 682-0988 or alumni@saintmeinrad.edu. Registration is required to attend.