Six join Saint Meinrad Board of Overseers
Monday, October 8, 2018
The Board of Overseers has added five new members and a returning member to the advisory board for Saint Meinrad Seminary and School of Theology, St. Meinrad, IN.
The board advises President-Rector Fr. Denis Robinson, OSB, on matters related to the school's programs and performance and addresses strategic questions related to the future of the school. Each member serves a three-year term.
New members joining the board are Esi Bani, Frances Brown, Victor Neff, William Payne Jr. and Deneen Plessala. M. Diane Murphy is rejoining the board.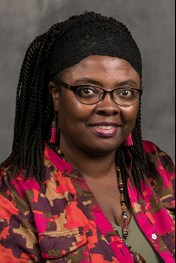 Esi Bani is a jewelry, apparel and accessory designer who resides in Louisville, KY, with her husband, Prosper. She came to Louisville 21 years ago as associate professor of Pan African literature at the University of Louisville, where she taught until 2013.
She then turned her attention to design and jewelry making. Her line of jewelry and apparel is called Esi Bani Handcrafted.
She graduated from Our Lady of Apostles Secondary School in Ho, Ghana, in 1982. She earned a bachelor's degree from the University of Ghana-Legion in 1987 and a PhD from the University of Texas-Austin in 1996.
She is a member of the African Studies Association, African Literature Association, Modern Language Association and the Ghana Association of Louisville.
She and her husband are the parents of two children. She is a member of Cathedral of the Assumption Parish.
Frances (Fran) Brown and her husband, Charlie, reside in Louisville, KY. She assists her husband, who is a deacon, with services at a nursing home and an assisted living facility. Her main focus is a ministry of presence with residents of St. Elizabeth's Catholic Charities. She also is a member of their Advisory Council.
She serves on the Advisory Council for the Opportunities for Life, a 24-hour helpline for persons in crisis pregnancy. She also has been involved in prison ministry, Hispanic ministry and Gennesaret Retreats. She retired from Jefferson County Public Schools.
She earned a bachelor's degree in education from Spalding University in Louisville and a master's degree in special education from the University of Louisville. She completed a pastoral course at the Mexican American Cultural Center in San Antonio, TX.
The Browns have two children and are members of St. Aloysius Parish in Pewee Valley, KY.
She is a member of the Kentucky Coalition to Abolish the Death Penalty, the Kentucky Education Association, and the Queen's Daughters.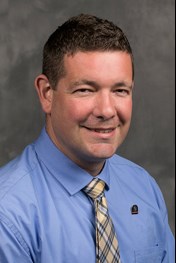 Victor Neff is director of financial operations at Project Lead the Way in Indianapolis, IN. Previously, he worked in public accounting and as an audit manager.
He earned a bachelor's degree in accounting, entrepreneurship and international business from Indiana University in 2004. He received a Master of Arts in Catholic Philosophical Studies from Saint Meinrad Seminary and School of Theology in 2008.
Neff is a member of the American Institute of Certified Public Accountants, Association of Certified Fraud Examiners, and the ACFE Central Indiana Chapter.
He and his wife, Theresa, belong to St. Matthew Parish in Indianapolis.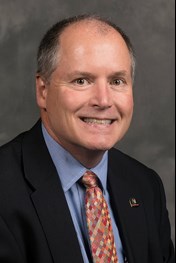 William (Bill) Payne Jr. is the director of strategy advancement and innovation at Humana Military in Louisville, KY. His past positions include public accountant, internal auditor, manager and director of finance, executive director of network and provider solutions, and advisor to the president of Humana Military.
He earned a bachelor's degree in accounting in 1986 and a Master of Business Administration in 2006 from Indiana University in New Albany.
Payne is a current member of the Indiana University Alumni Association. He has held several board positions at Providence High School, including president of the Board of Trustees; as well as treasurer of the Pine Hills Lake HOA and treasurer of TKE Omicron Sigma Alumni Association.
He currently holds Fellow status with the American College of Healthcare Executives and earned eight certificates of achievement within the American Health Insurance Plans.
He and his wife, Sheri, are the parents of a son and are members of Sacred Heart of Jesus Parish in Jeffersonville, IN.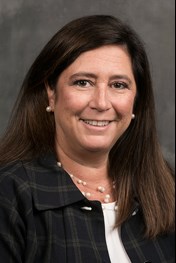 Deneen Plessala is the co-founder and chief medical officer of Innovative Medicine Partners in Mobile, AL. She also has been a physician/partner of Children's Medical Group and worked in the Pediatric Clinics for the Jefferson County and Mobile County Health Departments.
She served on the Board of Directors of the Junior League of Mobile as vice president for community involvement and the project development director. She is also the founder of Deneen's Designs, a clothing and monogramming design and manufacturing company.
She and her husband, Kirby, are the parents of four children. They are members of St. Ignatius Catholic Church.
Plessala received a bachelor's degree in biochemistry from Louisiana State University in 1986. She received her MD degree from LSU Medical School in New Orleans in 1990. She continued her medical training at The Children's Hospital of Alabama, where she completed her pediatric internship and residency at the University of Alabama at Birmingham.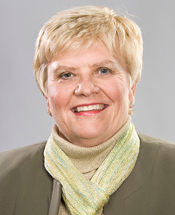 Returning to the Board of Overseers is M. Diane Murphy of New Albany, IN. She served as president of Your Community Bank Charitable Foundation and senior vice president of community relations at Your Community Bank, retiring in August 2017.
Murphy attended Indiana University Southeast and graduated from the Graduate School of Banking at the University of Wisconsin in Madison in 1994. In 2012, she received an honorary degree from Ivy Tech Community College in college and community service. She received the Leadership Southern Indiana George N. Lane Servant Leader award in 2016.
She is a member of the Advisory Board of the Salvation Army, Women's Foundation
of Southern Indiana, Housing Partnership, and Guerin Inc. She also serves on the board of Baptist Health Floyd. She is a member of Our Lady of Perpetual Help Parish.
She begins her seventh year of serving on the Board of Overseers.