National Players to perform two plays March 8 and 9
Monday, February 18, 2019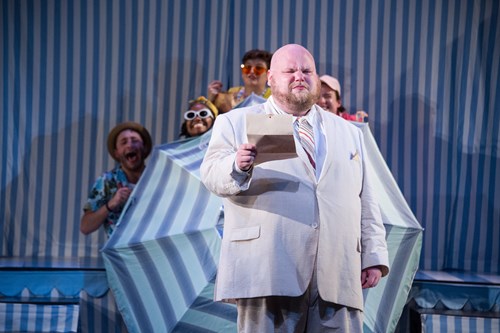 Saint Meinrad Archabbey, St. Meinrad, IN, will once again host the National Players, America's longest-running classical touring company, as it presents plays on March 8 and 9.
On Friday, March 8, the actors will perform Shakespeare's "Twelfth Night," while the performance on Saturday, March 9, will be "Around the World in 80 Days" based on the book by Jules Verne as adapted by Laura Eason.
All performances are free and open to the public. They will be held at 7 p.m. Central time in St. Bede Theater on the Saint Meinrad campus. Doors open at 6:30 p.m.
"Twelfth Night" is a classic tale of reckless revenge, mistaken identity and mismatched lovers. Shipwrecked and alone, Viola disguises herself as a boy and enters into Duke Orsino's service.
Lovesick Orsino sends her to court the Lady Olivia, but Olivia is much more interested in this cute young newcomer. When, unbeknownst to her, Viola's identical twin Sebastian also washes ashore, a merry brand of chaos ensues.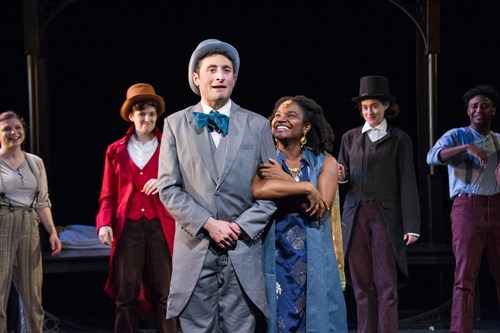 "Around the World in 80 Days" takes place in 1872. The claim: The world can be traveled in 80 days. The wager: 20,000 pounds. Determined to win, Phileas Fogg sets off with a rigid itinerary and bewildered new valet in tow – only to discover the unpredictable just might be the most rewarding of all.
Join the National Players as they travel by boat, train and elephants in Jules Verne's epic adventure. Full of daring rescues, brash duels and unexpected romance, "Around the World in 80 Days" is a trip you won't soon forget.
A program of Olney Theatre Center in Maryland, National Players has earned a unique name and place in American theater history. Over the last 70 years, the acting company has performed in the White House; in Europe, Asia and the Middle East for American military; and throughout 40 states.
For more information, contact Mary Jeanne Schumacher during business hours at (812) 357-6501.