Saint Meinrad Archabbey earns two wellness awards
Monday, October 21, 2019
Saint Meinrad Archabbey recently earned two workplace wellness awards.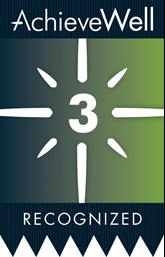 The Wellness Council of Indiana has awarded an AchieveWell 3-Star Designation. AchieveWell is the Wellness Council of Indiana's workplace wellness assessment, evaluation and recognition program.
It meets organizations where they are and guides them to the next level of well-being by using tools, templates and personal coaching to help deliver comprehensive and consistent workplace well-being efforts.
Saint Meinrad also received a silver level Workplace Health Achievement Index Recognition from the American Heart Association for taking significant steps to build a culture of health in the workplace.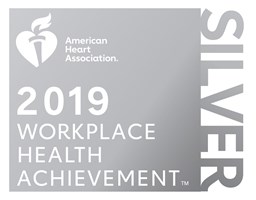 The American Heart Association has defined best practices for employers to use to build a culture of health for their employees in the workplace. The Workplace Health Achievement Index measures the extent to which the company has implemented those workplace health best practices. Companies recognized at the silver level have achieved an Index score of 130-174 out of a maximum 217 points.
Saint Meinrad Archabbey, located in St. Meinrad, IN, is a Benedictine monastery founded in 1854. The monks operate a Seminary and School of Theology, guest house and retreat program, Abbey Caskets, CareNotes and a gift shop. More than 165 people are employed by the Archabbey.