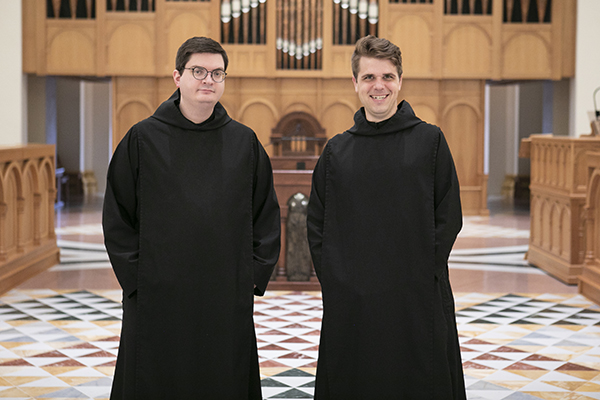 Read the full transcript of this episode


Priesthood students learn a lot in their classes. They learn about the sacraments, they figure out how to prepare a homily, and they undertake serious study of Catholic teachings.
But this podcast episode is about what students do with this knowledge. When you begin studies at Saint Meinrad's seminary, you also begin a program of study called pastoral formation. This means you take what you learn in the classroom and try it out in the world.
As we continue our theme of "Outreach" this season, podcast hosts Br. Joel Blaize, OSB, and Br. Kolbe Wolniakowski, OSB, introduce us to students who have been doing ministry throughout their time in seminary.
In each year of seminary, the ministry work changes. One year, a student might be teaching religious education in a parish and the next year he's doing visits to a hospital or nursing home. During the final two years, each student is assigned to a parish to begin learning the scope of parish ministry – the work he will be doing  as a priest in his diocese.
In this episode, you'll hear from students Sean Aaron (now Father), Br. Stanley Rother Wagner, Garrett Braun and Alex Crow about how their weekly ministry assignments are preparing them for service in the Church.
As always, you can listen to this episode at the top of this page, or go to iTunes, Spotify, Stitcher or wherever you get your podcasts and download "Echoes from the Bell Tower." Thanks for listening!