ministry with young adults
michal horace
Online Thursday, October 8th 6:30 – 8 p.m. CDT and Friday, October 9th 9 a.m.  – 12 p.m. and 1-3 p.m. CDT.

Due to the novel coronavirus (COVID-19), the Pastoral Formation Workshops will be offered online.
Online workshop registration fee is offered as not for credit at the discounted rate of $90.
The workshop is available for 1 credit hour with the cost of tuition. 
The Church's strategies for engaging young adults (age 18-39) has evolved significantly in the Pope Francis era. Has your parish's strategy evolved with it?  We used to call it "Young Adult Ministry" and concentrated on a parish young adult group and event-centered ministry. Today we call it Ministry with Young Adults as we pivot to a more people-centered ministry that includes peer-to-peer efforts, multigenerational efforts, and parish integration efforts.
This workshop will break open those paradigm shifts along with momentous impact of Pope Francis and his apostolic exhortation, Christus Vivit (Christ is Alive), a fruit of the 2018 Synod on Young People, the Faith, and Vocational Discernment. We will discuss how ministry with young adults is the responsibility of the entire faith community and emphasize practical and innovative methods for engaging today's young adults.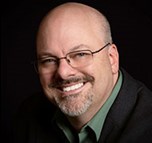 Michal Horace has served as director of the Saint Meinrad Young Adult Initiative, a ministry effort funded by the Lilly Endowment Inc. that seeks to partner with select parishes to improve their engagement with young adults, since 2017. Michal served as the director of youth and young adult ministry for the Archdiocese of Portland in Oregon from 2006-2017.
Michal currently serves on several national committees including as Vice-Chair of the USCCB National Advisory Team for Young Adult Ministry. Michal holds a Master of Arts in Pastoral Ministry degree from the University of Portland and a Bachelor of Science in Aerospace Engineering degree from Saint Louis University. 
Online Workshop participants are invited and encourage to join us online with the Monastic Community:
7:30 am Mass on Saint Meinrad Facebook
5:00 pm Vespers on Saint Meinrad Facebook  

If you have questions about this workshop, please contact Morgan Simon at msimon@saintmeinrad.edu.


Workshop Registration