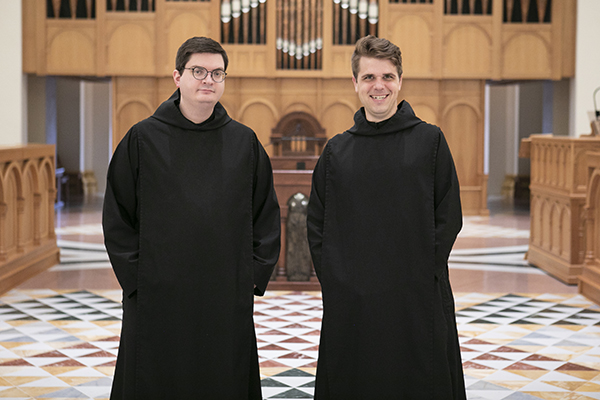 Read the full transcript of this episode

We start our fifth season of the "Echoes from the Bell Tower" podcast with an episode about a Saint Meinrad monk who is living out his vows away from the monastery.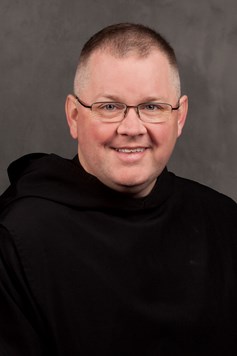 Fr. Godfrey Mullen, OSB, has been a Benedictine monk for 30 years. For the last eight years, he has been serving as a pastor. Most recently, he has been pastor of St. Benedict Cathedral in Evansville, IN – a parish that was established by Saint Meinrad monks more than 100 years ago.
And while living in a parish rectory does not allow for the same sense of community as living in a monastery, Fr. Godfrey remains spiritually connected to Saint Meinrad. "It's when I pray the Liturgy of the Hours that, even though I'm an hour away from the Abbey, I feel most connected to the monastic community and the fundamental work of our prayer."
And because he has lived in community for many years, he offers that gift of community and hospitality to his parish. "There are 3,600 parishioners here, and we were very comfortable not knowing most of them. … We've done several things to overcome that, to create the familiarity of community that any Benedictine monastery would be known for."
Listen to the podcast to hear how Fr. Godfrey brings the Benedictine light to those who don't live at or frequent Saint Meinrad.
As always, you can listen to this episode at the top of this page, or go to iTunes, Spotify, Stitcher or wherever you get your podcasts and download "Echoes from the Bell Tower." Thanks for listening!