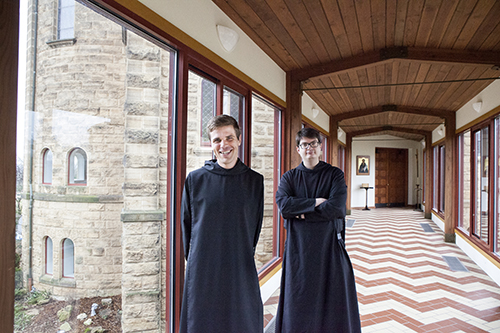 Read the full transcript of this episode
This week's episode of the "Echoes from the Bell Tower" podcast is a brief story from Archabbot Kurt Stasiak, OSB, about his coat of arms.
At Saint Meinrad, there is a tradition that each new abbot develops a personal coat of arms. When Archabbot Kurt was elected last June, he worked with an artist monk, Br. Martin Erspamer, OSB, to design his coat of arms. You can see a photo of it on this page.
The coat of arms includes a ribbon with the words "Hope, Hold Firm, Take Heart." This is Archabbot Kurt's motto, taken from Psalm 26:14: "In the Lord, hold firm and take heart. Hope in the Lord!" (The Grail Psalter).
Above the shield is a symbol of a hat, called a galero, with 12 tassels forming the sides of the design. These indicate that the coat of arms is for an abbot.
The abbot's coat of arms is different from the abbey's coat of arms, which you also can see on this page. The abbey's coat of arms features a ship, representing the early monks' voyage to America from their mother abbey in Switzerland, and two ravens, which is taken from the mother abbey's coat of arms (Einsiedeln Abbey).
You can listen to the episode at the top of this page or go to iTunes, Stitcher or wherever you get your podcasts and download "Echoes from the Bell Tower." Thanks for listening!
Coming next:  A full-length episode featuring "Frequently Asked Questions."
Archabbot Kurt Stasiak, O.S.B.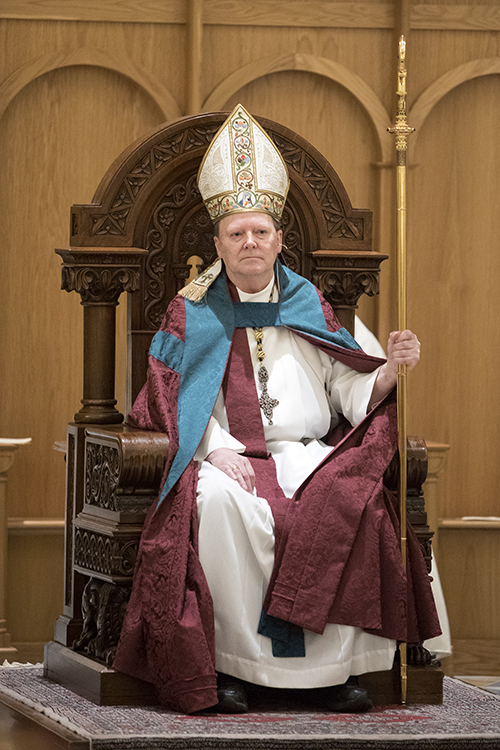 Archabbot Kurt's Coat of Arms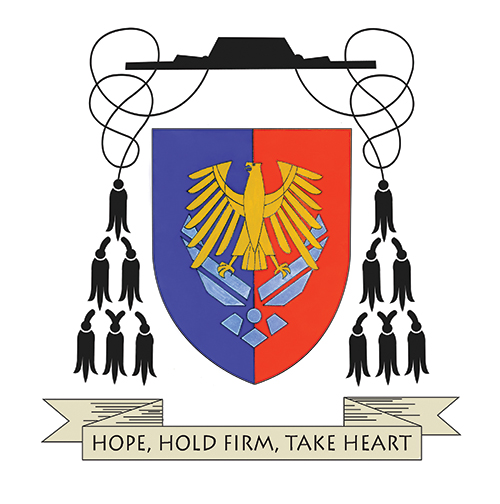 Saint Meinrad Archabbey's Coat of Arms