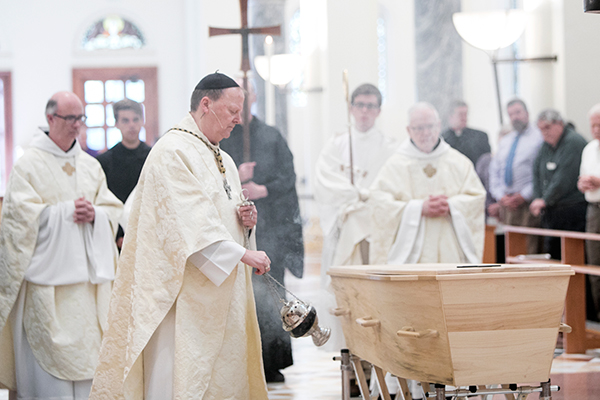 How quickly things can change. A good day begins, but turns sour before noon. A fender-bender in the parking lot. Third notice of a bill in the mail. Or, … "Jill, this is Mom. Your father was in a bad accident. He didn't make it …."
I'm reminded of Psalm 30: I said to myself in my good fortune: "I shall never be shaken." … then you hid your face, and I was put to confusion.
Yes, how quickly things can change. When morning joy turns into tearful mourning, it does seem as though the Lord has hidden his face from us. We wonder how long this will last. (Forever, we think.) We feel we're all alone. (Even when others are all around us.) We fear life will never be the same. (And it won't, not exactly.)
When we're mourning, we wonder if the Lord is there. He is. Just as the sun does not cease to exist when it is night, so the Lord does not desert us, even when we may have an especially difficult time finding Him – or even believing in Him.
We human beings have always wrestled with this. Things change. For better and for worse. And then they change again. The best reflection I know concerning this is the third chapter in the Old Testament Book of Ecclesiastes (Qoheleth): "There is a season for everything, a time for every occupation under heaven; a time for giving birth, a time for dying …."
Times change. Mourning will always hurt, but that mourning will change, eventually, into grateful remembrance. Then we will continue with Psalm 30 …
O Lord my God, I cried to you for help And you have healed me. … You have changed my mourning into dancing.