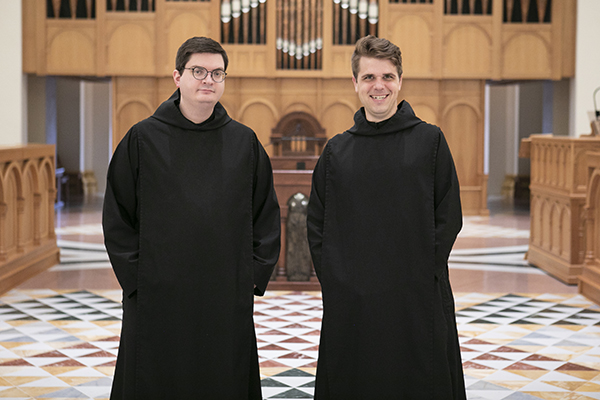 Read the full transcript of this episode


When Br. Lorenzo started the spring semester in Rome this January to continue his studies in liturgy and church architecture, he had no idea that a few weeks later he would be quarantined because of a worldwide pandemic.
In this podcast episode – our last of the season – host Br. Kolbe Wolniakowski talks with Br. Lorenzo about his experiences during the COVID-19 shutdown in Italy.
This "Echoes from the Bell Tower" podcast offers a look at what Br. Lorenzo (now Fr. Lorenzo – he returned to Saint Meinrad this summer in time to be ordained a priest in August) did and saw during the lockdown.
One significant difference in Rome, according to Fr. Lorenzo, was that soldiers and police were evident in Rome, ensuring that citizens were following the precautions. There were only three reasons you could be out: going to work, buying supplies or going to the hospital.
The photos on this page are of Fr. Lorenzo and the view outside his room's window.
As always, you can listen to this episode at the top of this page, or go to iTunes, Spotify, Stitcher or wherever you get your podcasts and download "Echoes from the Bell Tower." Thanks for listening!
We'll be back in 2021 with a new season of episodes. Is there a topic you'd like to know more about? Just send us an email at news@saintmeinrad.edu.