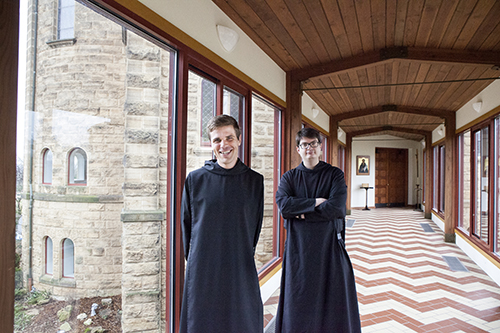 Read the full transcript of this episode
The podcast staff has been working hard to get the episodes for Season 2 ready. Launching the second season of "Echoes from the Bell Tower" has been a team effort, and we've come up with a great lineup of episodes. This first episode is Part One of a two-part series on brotherhood and community. We call it "Out of Many, One."
Podcast hosts Br. Joel Blaize and Br. Kolbe Wolniakowski will talk about the importance of community within our Seminary and School of Theology. How is community formed? How does a random group of men come together and create a community that looks out for each other?
You can listen to the episode at the top of this page or go to iTunes, Stitcher or wherever you get podcasts and download "Echoes from the Bell Tower."
Podcast Giveaway
Plus, we're introducing our first-ever giveaway. If you leave us a review about the podcast on iTunes, you're eligible to enter our first podcast giveaway. We have a great prize package of Saint Meinrad gear that you could win (see photo).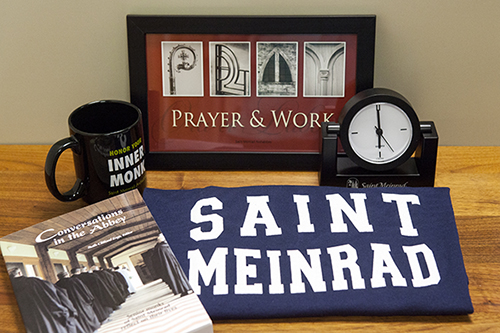 This contest ended at midnight on May 10, 2017.
More on Brotherhood
And now for some bonus material on brotherhood and community here at Saint Meinrad. Below is a video about the annual St. Nicholas Banquet, which includes a much-anticipated skit put on by the deacon class of the seminary.
The second video is from an interseminary soccer tourney that Saint Meinrad hosted. Enjoy!