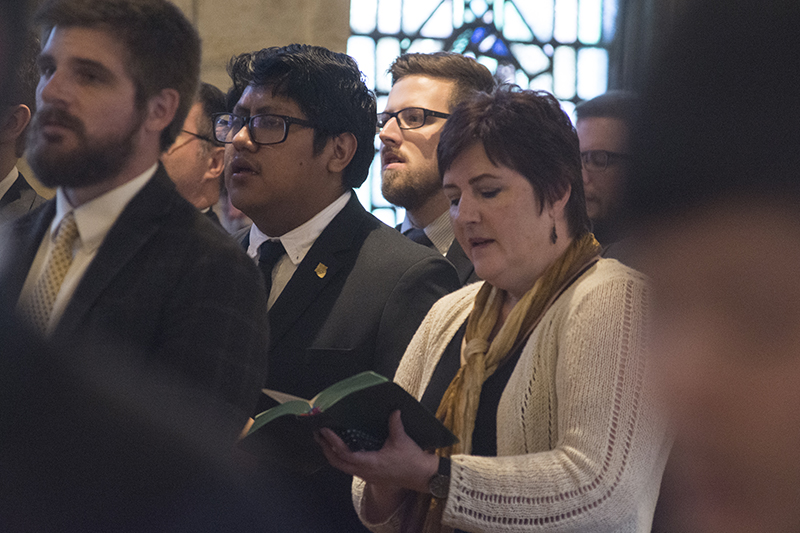 As a parish RCIA director, I met with many people interested in learning more about the Catholic faith. One question I always asked was, "What brings you to the Catholic Church?"
Often the answers were predictable; the influence of a Catholic spouse, a child's First Communion, or perhaps a general feeling that something in their lives was missing. Now and then, an RCIA prospect came because of a truly unique experience.
"Rob," our 72-year-old town locksmith, wanted to know more about the Catholic Church because of First Lady Jacqueline Kennedy. He had been deeply moved by her grace during the aftermath of her husband's assassination. Even back then, Rob thought that she must have been sustained by a remarkable faith.
He decided if he ever joined a church, it would be the one that provided that kind of inner strength. Now, late in life, he finally did enter the Church and spent his Friday mornings working as one of our devoted church cleaners until his death a few years later.
"John's" story was the result of a much more immediate experience. In his 20s, his life was in shambles. In addition to dealing with several other issues, he was on the verge of losing his housing. One especially difficult day, John took a walk in the park and then sat alone on a park bench to try to make sense of his problems.
He said he couldn't think of any other options, so he decided to try to pray. His prayer went something like this: "God, I don't know what to do or where to go. I don't even know if you are real or not. But, if you do exist, I want you to send someone to talk to me about you this very day. If you do, I will love and serve you forever. Otherwise, you and I are done."
While John sat on the bench, a local businessman who happened to be involved in campus ministry was driving near this park on his way home for lunch. On a whim, he decided to go for a walk before he ate and he parked his car. When he saw the young man sitting on the bench, he said hello and John returned his greeting. Without giving it any thought, the businessman asked John a very interesting question. "Do you ever think about eternity?" The long conversation that followed led John to our door.
Neither the First Lady nor the local businessman did anything out of character. Jacqueline Kennedy, with her faith as her bedrock, bore her grief as well as she could. The businessman, seeing a lonely young man sitting on a bench, reached out to him.
Sometimes, it's not the big things we plan that allow Christ to make use of us. Staying focused in faith and doing the work at hand can give the Holy Spirit ample material to work with. How we handle personal tragedy or the way we make our faith accessible or even the small kindness we offer and soon forget often provides building material for the Kingdom of Heaven.
(RCIA stands for Rite of Christian Initiation for Adults.)