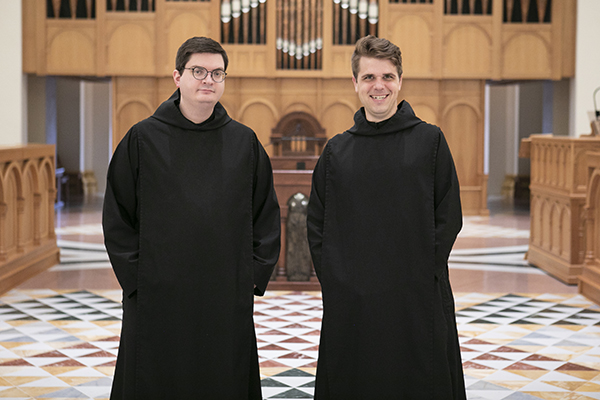 Read the full transcript of this episode
Please note: This week's podcast episode was recorded before the COVID-19 pandemic. Because of the pandemic, the programs and ministries mentioned in the podcast are on hold right now.
This week's episode of "Echoes from the Bell Tower" takes you inside a men's prison, so to speak. One of the state prisons in Indiana is located in the county next door to Saint Meinrad Archabbey. This has allowed monks and priesthood students who attend our Seminary and School of Theology to take part in several ministries to inmates.
Podcast hosts Br. Joel Blaize, OSB, and Br. Kolbe Wolniakowski, OSB, talked with a fellow monk, Br. Zachary Wilberding, OSB, who has been doing prison ministry for about 12 years. He talks about how he became involved in this work and what motivates him to keep going back each week.
You'll also hear from an alumnus, now-Fr. Vinny Gillmore, about his experiences as a student with prison ministry. He was surprised to learn that many inmates focus on living holy lives in prison with the help of a faith community.
As always, you can listen to this episode at the top of this page, or go to iTunes, Spotify, Stitcher or wherever you get your podcasts and download "Echoes from the Bell Tower." Thanks for listening!
And keep an eye out for a couple more episodes this season, as we work from home to complete more podcasts.