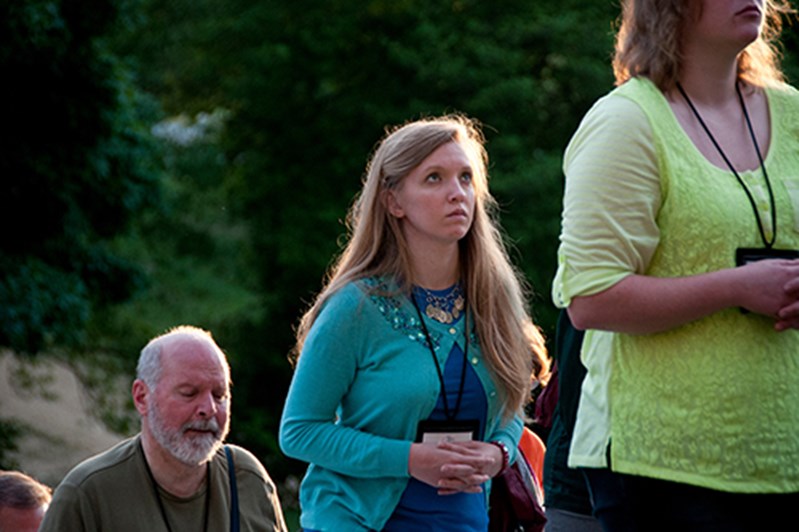 Years ago, I started volunteered with my wife and a co-worker and his wife at a local ministry for those who are homeless or down on their luck called Jesus Cares at Exit 0.
The ministry, located in Jeffersonville, Indiana, somewhere close to exit 0 on I-65 (hence the name) began about six years ago by Paul Stensrud, a local resident, and his family.
It really is a remarkable ministry. Paul has done much to improve the lives of the local homeless and works tirelessly with community leaders to address issues facing this community. Paul says this ministry is much more than passing out food for them to eat - and nothing could be truer.
He provides showers, he registers individuals for healthcare and food stamps, he helps find jobs, he is a teacher of the faith and, most importantly, he is a dear friend of those who really need one.
His story is one that should be told often. He saw a need and took drastic steps to address it. Even if this need brought him to places many of us will never go.
Wherever we walk, we walk on holy ground.
May is a special month. There is Mother's Day, Memorial Day, National Teacher's Day, Cinco de Mayo and, of course, National Roast Leg of Lamb Day (May 7, in case you were curious). But most important and relevant to me, even though I deeply appreciate a good leg of lamb, is the fact that May is Cystic Fibrosis Awareness Month.
Cystic Fibrosis (CF) is a genetic disease that severely affects the lungs and digestive system. There is no cure and about 70,000 people worldwide battle it each day.  I walk with someone each day that has this disease. She is smart, funny, strong and immensely courageous. She is my wife, Gillian.
There is so much to say about her courageous battle. There are endless stories about hospital stays, drug studies, hours of treatments, and of the many unique people met along the way - even George W. Bush, the 43rd president of the United States.
Her story is a truly beautiful one. It is a story of a thousand little moments of strength, sacrifice, smiles and hope. Her every day is a day filled with medicines and treatments that help her live another day. Yet they are filled with moments that give witness to the power of faith, hope and an enduring commitment to living each day with purpose.
Wherever we walk, we walk on holy ground.
The above phrase is from a reflection by one of my favorite writers, Fr. James Martin, SJ. They moved me the first time I read them and continue to do so each time I reflect on their meaning.
I am immediately taken to the story about the journey to Emmaus in the Gospel of Luke. Two disciples distraught from the loss of who they believed was a king, journey away from the eternal city of Jerusalem down a hill to the small town of Emmaus. Jesus appears to them on the way and talks with them, revealing to them the great mystery of His life, His death and, soon after He breaks bread with them, His resurrection.
Life can sometimes be like the road to Emmaus, full of winding journeys and disparaging situations. It is also full of people filled with hope and on fire for the work of God, just as the disciples were when they ran back to Jerusalem after their eyes were opened at the breaking of the bread.
Really, the story of Emmaus is a story about who we are as people on the journey of faith.
Each situation can be blessed with grace. Each struggle can be battled with hope. And each journey, with its winding roads, is a place where we can encounter the living God.
For wherever we walk, we walk on holy ground.