Officers elected to lead Saint Meinrad Alumni Board
Monday, April 24, 2023
The Saint Meinrad Board of Directors of the Alumni Association elected the president and vice president of the board at its April 17, 2023, meeting.
Fr. Matthew Gerlach will serve as president of the board, and Angie Greulich will serve as vice president. Terms are for two years.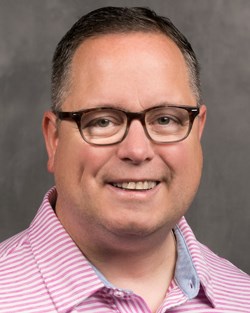 Fr. Matthew Gerlach has served as pastor of St. Anne Parish in Broken Arrow, OK, since July 2018. Previously, he was pastor of St. Pius X Parish in Tulsa for seven years.
He earned a bachelor's degree in English from Saint Meinrad College and a Master of Arts and Master of Divinity from the School of Theology.
He has received the Distinguished Graduate Award from the National Catholic Educational Association and the De La Salle Award from Bishop Kelley High School in Tulsa. He is a member of the Equestrian Order of the Holy Sepulchre of Jerusalem, and since the year of his ordination, has been the coordinator of the Office of the Propagation of the Faith for the Diocese of Tulsa and Eastern Oklahoma.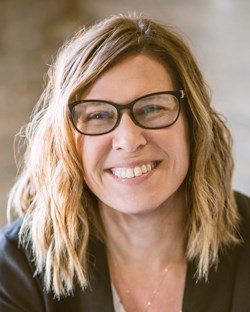 Mrs. Angie Greulich is the director of major gifts for the Sisters of St. Benedict, Ferdinand, IN. Prior to that, she served as a major gift officer and as the multi-parish youth ministry director in Jasper, IN.
She earned a bachelor's degree in social work from Abilene Christian University in 2004 and a master's degree in theological studies from Saint Meinrad in 2013. She also earned her status as a Certified Fund Raising Executive in 2022. 
She and her husband Josh have two children and live in Jasper.
The Alumni Association serves alumni of Saint Meinrad's Seminary and School of Theology, College, High School and St. Placid Hall programs. Currently, there are more than 6,600 alumni.