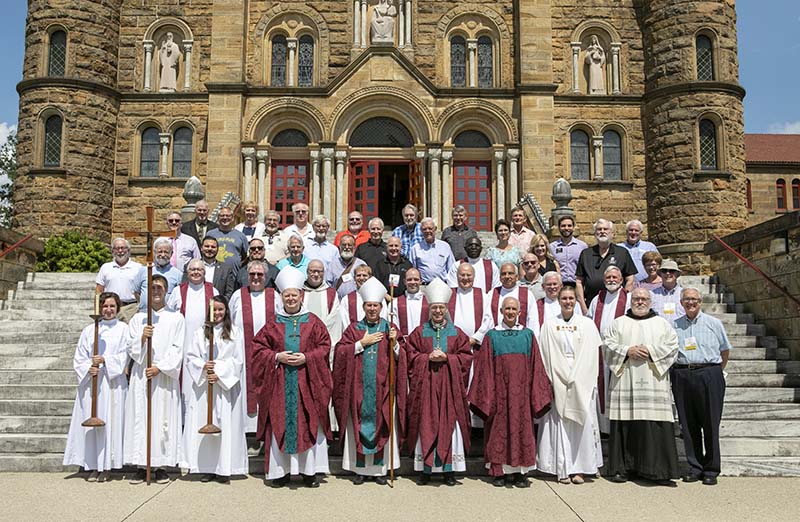 I had a conversation once with a colleague while doing alumni work. He had been an executive in a small company, and worked in development and engagement for a large, Catholic university. I met him at a conference, and he offered to be a resource if I ever needed advice, ideas, mentoring, etc.
I took him up on his offer, and we had a nice half-hour conversation about the purpose of our work. What I took away from that conversation renewed my desire to continue engaging our Saint Meinrad alumni and friends.
The alumni reunion is a unique way in which Saint Meinrad continues to foster one of the tenets of the Seminary and School of Theology's mission statement: a love of learning with a lifelong seeking of God.
This gentleman encouraged me to constantly ask myself two questions: 1. Where do I see God in my work and in my organization? 2. How/where do I best fit in this work or organization?
I will focus on the first question, and by answering it, I hope to answer the second question.
What better way is there to promote a love of learning and a lifelong seeking of God than by having a reunion? This event provides the opportunity for alumni and classmates (and their families) to gather, share stories, relive memories, attend spiritual and educational conferences, pray, eat pizza at the UnStable, give gratitude to monks in the cemetery, and visit with mentors and professors from the monastic community.
The alumni reunion is ripe with educational and spiritual conferences and liturgies, as well as down time to cherish memories of a place that has been so crucial in the formation of men and women at many different stages of their lives.
That's where I find God.
I find God in our alumni who have and do live a life full of the love of learning and seeking God. I find God in the men and women who have been shaped by the hospitality and commitment to prayer sustained by the monastic community.
I find God in the unique ways our alumni have served this world and their communities. I find God when these alumni come together for a few short days with the desire to cherish Saint Meinrad and to continue learning and seeking God.
We look forward to welcoming alumni to Saint Meinrad this summer.