Your gift to Saint Meinrad is important to our mission. Here are examples of the impact of support from alumni and benefactors.
Deacon Danny Taylor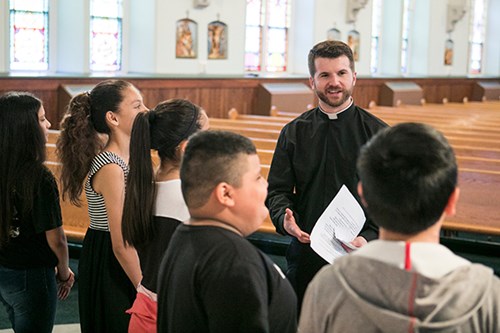 Deacon Danny Taylor of the Archdiocese of Lexington is excited to start full-time ministry and be there for parishioners through presence and sacrament, inviting others into a deeper relationship with God through prayer and the Church.
Clare Wolz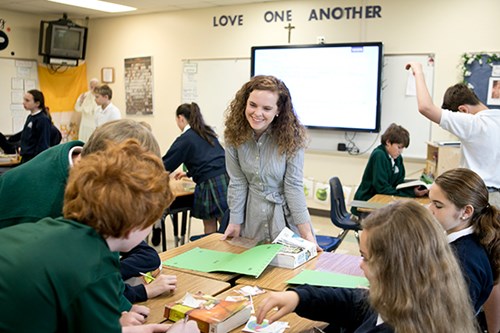 Before Saint Meinrad, Clare was a teacher passionate about her faith. Her education and formation at Saint Meinrad transformed her from a passionate teacher into a faith-filled minister well prepared to use her gifts to lead others to Christ.
Deacon Michael Bialorucki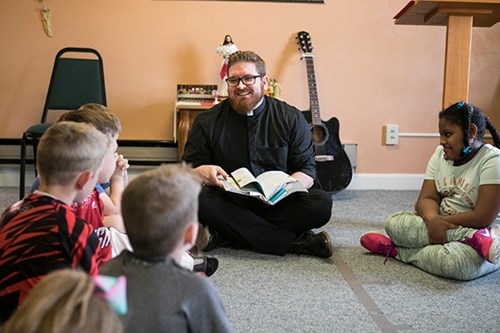 After seven years of seminary education founded on the pillars of human, pastoral, spiritual, and academic formation, Deacon Bialorucki is headed toward ordination to the priesthood not only well versed in scripture and tradition, but also as an authentic ambassador of Christ's love ready to journey with others during the most important parts of their lives.
Learn more about Deacon Michael
Fr. Chris House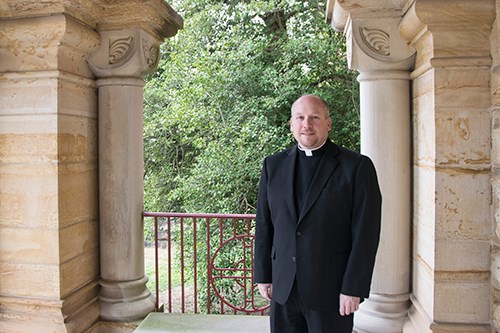 Fr. Chris House attended Saint Meinrad College for three years, but that time on the southern Indiana campus was formative for his priestly vocation.
Learn more about Fr. Chris House
Ordination Class of 2019
At Saint Meinrad Seminary and School of Theology, we prepare courageous, loving and hope-filled servant leaders for the Catholic Church. We take seriously our responsibility of educating the Church's future leaders and to continue this important work, we need your help.
Pray with us for the Ordination Class of 2019
We hope you will join the many others who are making these and other works of Saint Meinrad possible. Use the links in the left menu to make an online gift, learn about other ways to support Saint Meinrad or contact someone in our Development Office.