Your gift to Saint Meinrad is important to our mission. Here are examples of the impact of support from alumni and benefactors.
Deacon Danny Taylor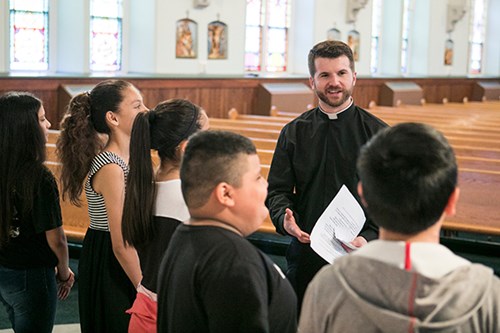 Deacon Danny Taylor of the Archdiocese of Lexington is excited to start full-time ministry and be there for parishioners through presence and sacrament, inviting others into a deeper relationship with God through prayer and the Church.
Clare Wolz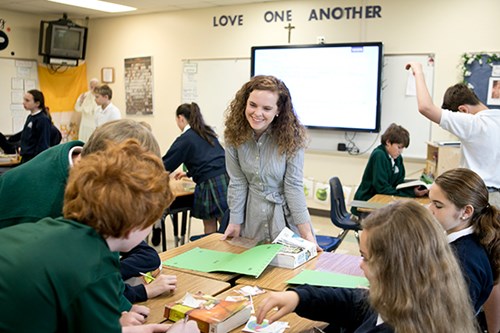 Before Saint Meinrad, Clare was a teacher passionate about her faith. Her education and formation at Saint Meinrad transformed her from a passionate teacher into a faith-filled minister well prepared to use her gifts to lead others to Christ.
Br. Simon Herrmann, OSB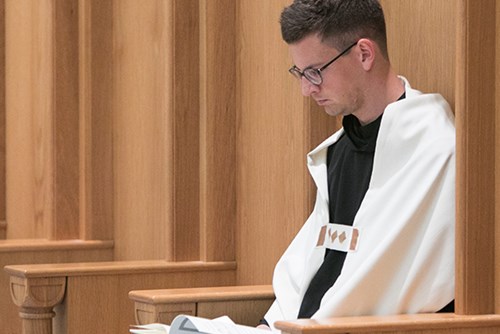 Br. Simon finds monastic life holds a great balance between solitude and community, and the joy he saw in the monastic community really attracted him to the monastic way of life.
Fr. Chris House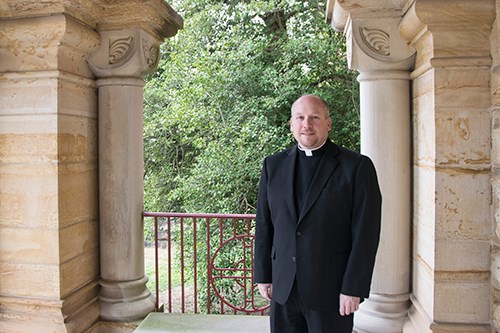 Fr. Chris House attended Saint Meinrad College for three years, but that time on the southern Indiana campus was formative for his priestly vocation.
Learn more about Fr. Chris House
Br. Lorenzo Penalosa, OSB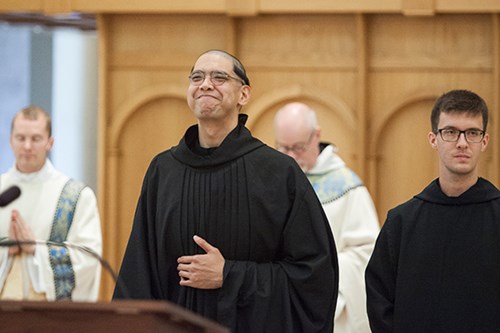 Br. Lorenzo was drawn to the ministries that the monks do, such as teaching and forming future priests and giving retreats. He would say that the prayer and work at Saint Meinrad drew him to monastic life.
Br. Nathaniel szidik, OSB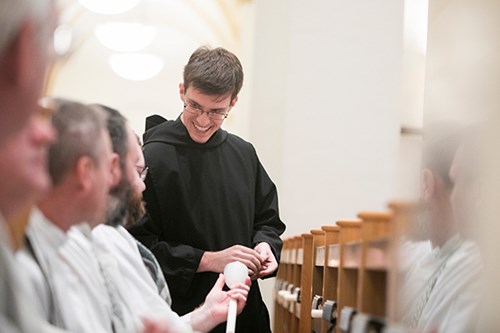 For Br. Nathaniel, the ideas of religious life and Saint Meinrad were synonymous.
Learn more about Br. Nathaniel
BR. joel blaize, OSB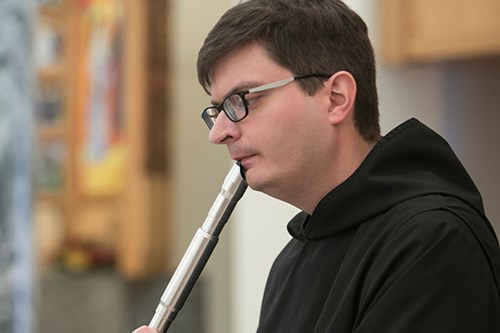 Br. Joel became a monk here because this is the place he met first and fell in love with.  The more I learned about Saint Meinrad, the more appealing being a monk became.
We hope you will join the many others who are making these and other works of Saint Meinrad possible. Use the links in the left menu to make an online gift, learn about other ways to support Saint Meinrad or contact someone in our Development Office.